In February Google Photos rolled out a video editor tool for iOS devices. The search giant is now rolling out this new and improved feature to Google Photos for Android. The newly expanded tool will now help Android users edit videos by providing over 30 controls that will enhance their videos as well as photos. 
Google has released an updated video editor for Android devices that has granular adjustments like a photo editor. It can be applied to your videos for your own signature look. In addition to this Google Photos will also bring more photo editing features which were available to Pixel devices and iOS devices.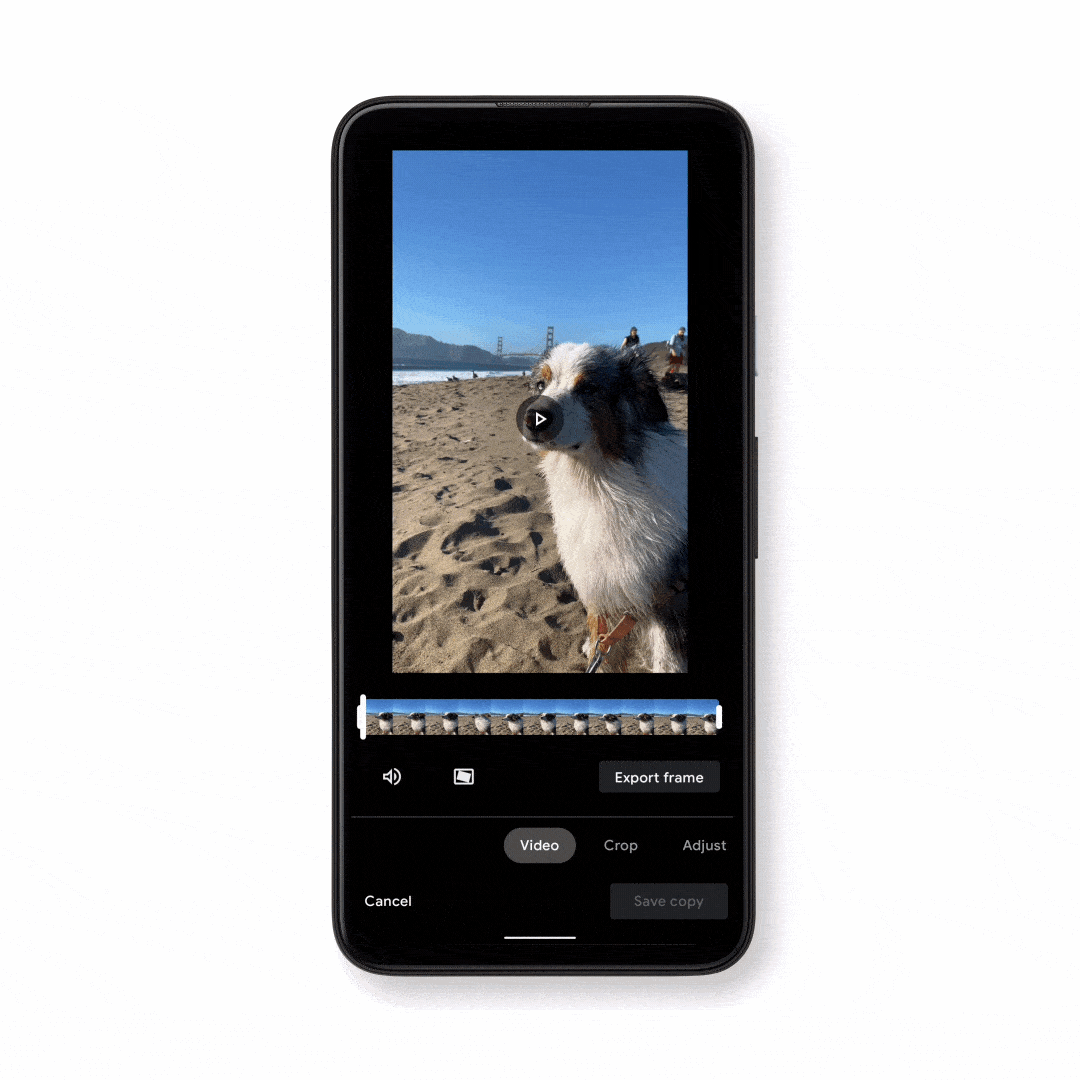 By using the video editing tool, the users can easily edit their video by using tools such as trimming, stabilizing and rotating their videos. It will also let you crop, change perspective, add filters, apply granular edits (including brightness, contrast, saturation and warmth) and more. 
Google photos will now also offer over 30 controls, however, it won't allow putting two clips together just like it offers in Apple's iMovie video editor. The video editing tools will let you improve a poorly exposed video by adjusting the brightness to make your video shine. Each of the options will provide more adjustment to edit your videos. It would also let you adjust just a single frame of the video and you can save a copy to your phone.
These effects will also transform your portraits using machine learning: with Portrait Blur, you can blur the background post-snap, and with Portrait Light, you can improve the lighting on faces in portraits. Both features work for photos just taken or images from the past — even if the original image wasn't taken in portrait mode.  
In addition to this, the all-new improved video editor on Google photos will give you the option for video stabilization too. Moreover, you get cropping, exporting HDR shots as well as applying filters
As per a report, the Google Photos video editor comes with the latest version of the app v5.36.0.365895365 from the Play Store. Once the app gets updated you will see the "Edit" button to access the new video editor. It should be noted that your device must feature at least 3GB of RAM and running Android 8.0 or above to be able to run this feature.
For the latest gadget and tech news, and gadget reviews, follow us on Twitter, Facebook and Instagram. For newest tech & gadget videos subscribe to our YouTube Channel. You can also stay up to date using the Gadget Bridge Android App.