Facebook, WhatsApp and Twitter are some of the biggest contributors to the spread of fake news. Although they are doing their bit to counter the spread of fake news on their platform. For this, the users are always recommended to check the authenticity of the information they received on the platform. All of these platforms have few tools to stop the spread but are not well enough so at this year's Google I/O 2021 the tech giant has discussed its new search feature that will help in identifying fake news.
In order to pick out whether the forwarded message of Tweet you have seen on the social media platforms are real or fake Google has introduced us to a feature called "About this Result" in Search. This feature will tell you more about fake news and from where the information has originated. 
Google via its blog post said, "next to most results on Google, you'll begin to see a menu icon that you can tap to learn more about the result or feature and where the information is coming from. With this additional context, you can make a more informed decision about the sites you may want to visit and what results will be most useful for you."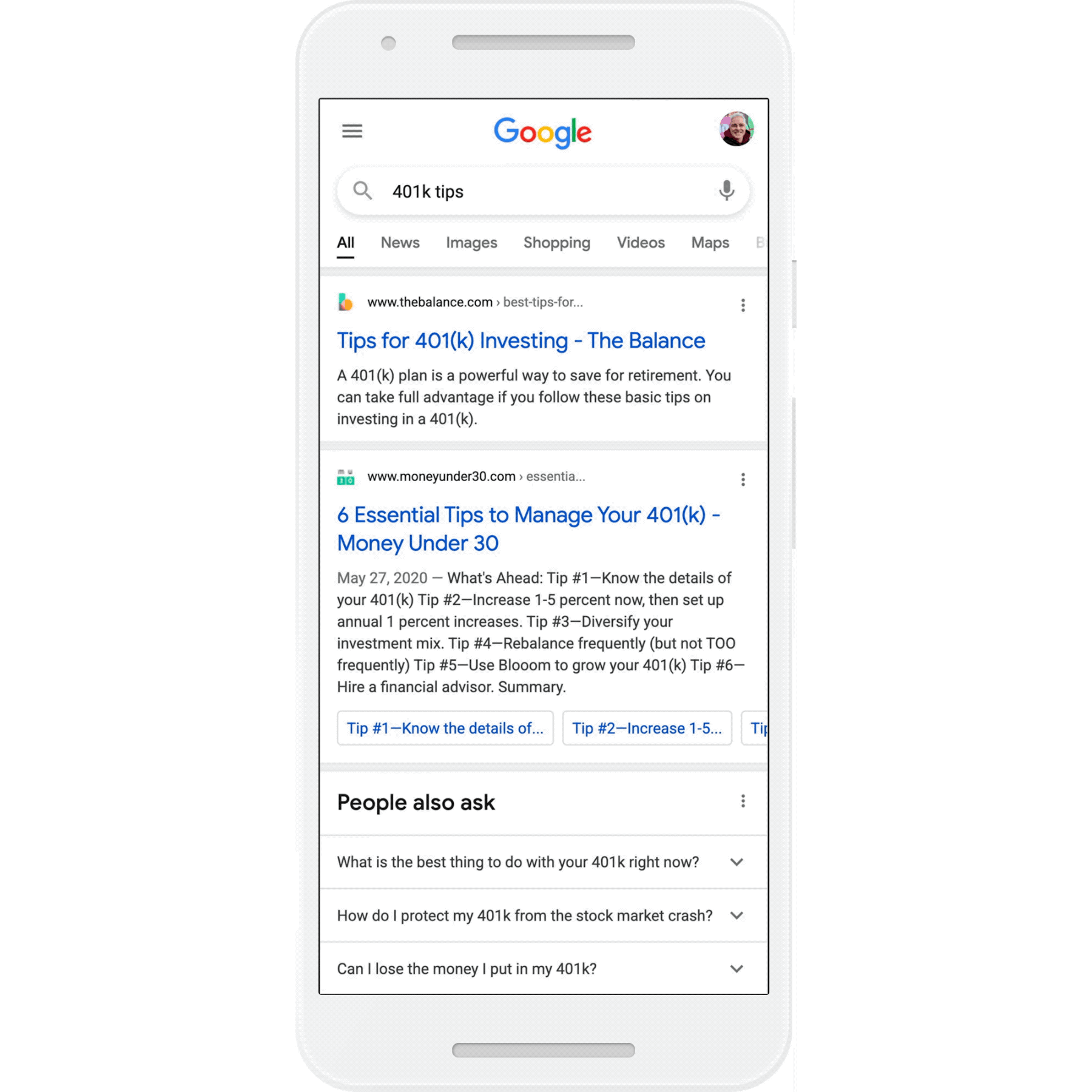 The "About this Result" in Search will show a description of the website from Wikipedia, which provides free, reliable information about tens of millions of sites on the web. The description provided here is said to be the most up-to-date verified and sourced information available on Wikipedia about the site. While those who are unaware of Wikipedia that additional information can give you context or peace of mind, especially if you're looking for something important, like health or financial information.
"If a website doesn't have a Wikipedia description, we'll show you additional context that may be available, such as when Google first indexed the site," the company added.
In addition to this users will also be provided with to organize different types of information, like job listings or local business listings. A description of how Google sources that information from sites on the web, or from businesses themselves, and presents it in a helpful format will also be shown.
Besides this Google users will also be able to identify if their connection to the site is securely based on its use of the HTTPS protocol, which encrypts all data between the website and the browser you're using, to help you stay safe as they browse the web. 
According to the tech giant, this "About this Result" in search feature will be rolled out in  English in the U.S. on desktop, mobile web and the Google App on Android. The features is most likely to be accessible to all users across the globe later this month. 
For the latest gadget and tech news, and gadget reviews, follow us on Twitter, Facebook and Instagram. For newest tech & gadget videos subscribe to our YouTube Channel. You can also stay up to date using the Gadget Bridge Android App.