Google Maps has begun rolling out a new feature to its platform. The search giant has now added a new community feed in the Explore Tab that shows what's happening in their neighborhood or their favourite spot updates to business services, fresh reviews and ratings, photos, answers to other people's questions, updated addresses and more.
Google is now rolling out the new community feed in the Explore Tab globally for everyone on Android and iOS. With the announcement of the new community feed to Google Maps, the app will now make it easier for the users to find updates and recommendations from trusted local sources. The feed will also show the latest reviews, photos and posts added to Google Maps by local experts and people you follow as well as food and drink merchants, and articles from publishers like The Infatuation. 
Like we mentioned earlier the community feed toggle will keep you well aware of what is happening in your area. For instance, if your favourite Mexican restaurant has added a new dish to the menu? If you follow them on Maps, you'll get their updates in your feed. Similarly, if you are looking for a new nearby hike or a popular day trip near your city? Browse the feed for top recommendations of things to do from Google Maps users in that area. By panning and zooming the map, you can find helpful information for almost any location in the world, thanks to contributions from in-the-know locals.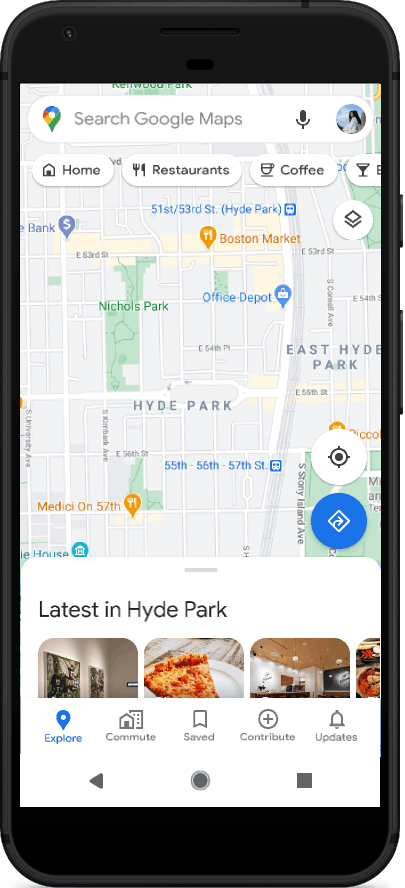 "The community feed brings together helpful local information and tailors it to your selected interests. For example, if you've marked interest in healthy food or Greek cuisine in your Google Maps food and drink preferences, you'll see more recommendations, photos and business posts for that type of dining," Google in its blog post said.
In a similar way, the community feed will also help businesses to connect with customers using this platform. Till now businesses have been using their Business Profile on Google to let the world know about their current offerings and operations, like takeout and delivery options, new online services and the safety precautions they're taking. But as per the company during the testing period of the community feed the posts from merchants were seen two times more than before the feed existed. So the feature will allow people to see if a local business is offering a new service, has a limited time specialty or opened outdoor seating.
Meanwhile, Google Maps' latest beta now comes with a new menu entry called Ride Services. According to a report by Android Police, the feature is available in beta version 10.56.0 of the app and is in the early stages of development. The new setting will help the user get a more accurate fare, by sending route information from Maps to the ride-sharing company. 
For the latest gadget and tech news, and gadget reviews, follow us on Twitter, Facebook and Instagram. For newest tech & gadget videos subscribe to our YouTube Channel. You can also stay up to date using the Gadget Bridge Android App.