Google's online video-sharing platform YouTube is now rolling out new updates for Android and iOS devices. With new changes watching and interacting with your favourite videos will be much easier. The tech giant has introduced 5 major changes that include rearranged buttons, gesture controls as well as Video Chapters that will let the user see a complete list of all chapters and more. The company has shared a few tips and tricks to make the best use of its streaming service along with new updates that have begun rolling out today. 
YouTube via its blog post notified its users about the five new changes that the company will begin rolling out today to its Android and iOS apps. "With a global community of two billion people on YouTube, we're always looking for ways to make it easier to watch and interact with your favourite videos. Check out some of our favourite tips and tricks to get the most out of YouTube, including new updates you can try out starting today," the company said.
The Video Chapters feature will allow you to see a complete list of chapters including the video you are watching so that you can jump forward to a specific section of a video, rewatch a portion of a video and more. A new list view will be extended to let you find by tapping or clicking the chapter title in the player. Each of the videos will include a preview thumbnail of what you'll find in that chapter which is a very useful feature helping you to save your time by quickly jumping to the part you're interested in.
Moreover, the next change that the user will get to see is the rearranged caption (CC). This is done to make captions more accessible and the buttons have now been moved to a more prominent location directly on the video player on phones. The autoplay toggle has been mode to the top right corner to make it easier to turn on and off while you are watching. The company said, "We'll be testing this on Desktop soon, too."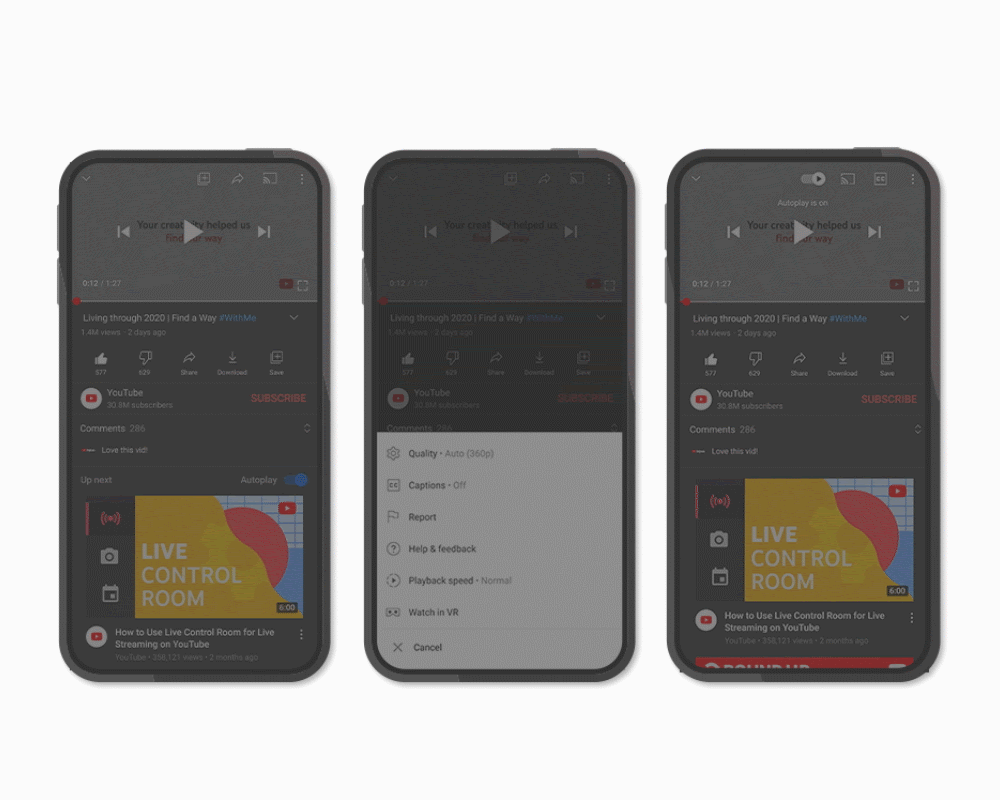 On the other hand, the gestures to control the playback options will make YouTube easier as well as efficient. The video streaming app already has double-tap to the left or right of a video to fast forward or rewind 10 seconds but from today onwards you can now swipe up to enter full screen and down to exit and to switch back and forth simply tap the timestamp.
In addition to this suggested action will be rolled out to rotate your phone or play a video in VR to enhance the viewing experience. Last but not least bedtime reminders have also been introduced to YouTube. Similar to digital wellbeing this tool will let you set reminders at specific times to stop watching videos and go to bed, helping users to manage their time.
For the latest gadget and tech news, and gadget reviews, follow us on Twitter, Facebook and Instagram. For newest tech & gadget videos subscribe to our YouTube Channel. You can also stay up to date using the Gadget Bridge Android App.