If working on sheets is something you despise and it leaves your mind completely numb, Google is working on a tool that will certainly make you happy. The technology giant has rolled out a new Duet AI feature for Google Sheets, but as of now, it is only available to its testers. The new feature is basically a sidebar that can create custom templates for the users.
Read Also: Google IO 2023: Google Pixel Tablet with Charging Speaker Dock Unveiled
Users can describe on the new Sidebar the task that they want to perform using Google Sheets and based on this information, they will automatically get a suitable template. According to Google, this feature has been aimed at those who use Sheets for organizing and tracking complex information. 
Currently, the feature is only available for Workplace Labs and there is no word on a wide-scale rollout. But it can be said with certainty that it will be an instant hit with those who work on Sheets regularly as it sounds like a big-time saver.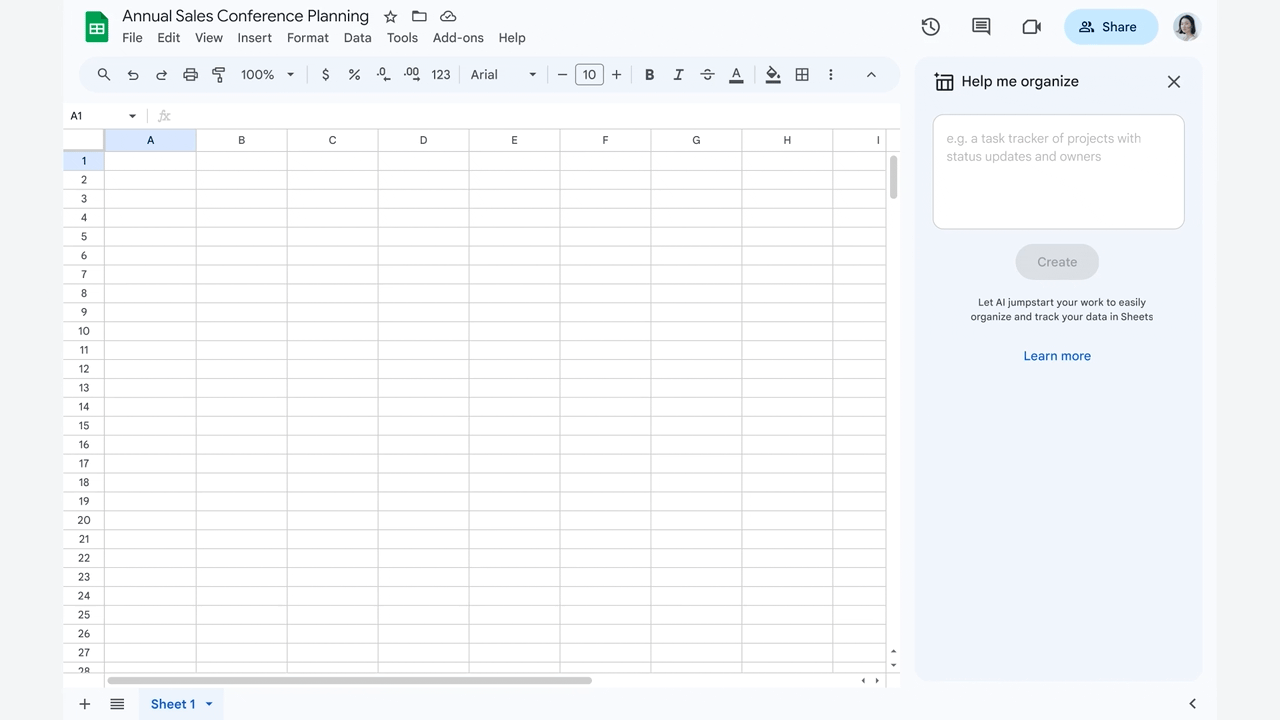 Google announced Duet for Workspace at its I/O conference that was held last month and ever since then, the technology giant has been ramping up its AI-powered toolset. It has also rolled out Duet features for Docs that would help people work in a much quicker and more efficient way. All that needs to be done by testers is to give a prompt to the web version of Docs, and Duet generates useful text based on that information for them. 
Similarly, Google's new AI tools can also help people write emails and come up with suggestions for replies too. This is available for both the web as well as the mobile version of Gmail. A Duet feature has also been added to Slides where it generates images based on prompts given by users.
It is also worth adding that Google's Bard AI now can export data created by it to Sheets.
Read Also: Google IO 2023: Google unfolds Pixel Fold, the company's first foldable phone
The company has said that in the months to come, it will be rolling out more AI-based features for Workspace Labs. 
All these new features are sure to add more efficiency to the lives of one and all considering how popular Google's Workspace tools like Docs, Sheets and Slides are.
For the latest gadget and tech news, and gadget reviews, follow us on Twitter, Facebook and Instagram. For newest tech & gadget videos subscribe to our YouTube Channel. You can also stay up to date using the Gadget Bridge Android App. You can find the latest car and bike news here.